Register Now Before the End of the Financial Year
The
12d International Conference 2016
is being held at the
Brisbane Convention Exhibition Centre
on
Sunday 24 July 2016
Monday 25 July 2016
and
Tuesday 26 July 2016.
The Conference consists of three days (and two nights) on
12d Model
and
12d Synergy
, with 12d and User presentations, plus the popular
Birds of a Feather
breakout sessions on
Design
,
Surveying
,
Water and Drainage
, and
12d Synergy
.
Both
Full Conference
or
Day Registrations
are available.
Guest Speaker
The Guest Speaker for this conference is:
Dr Alan Duffy
, Research Fellow at Swinburne University.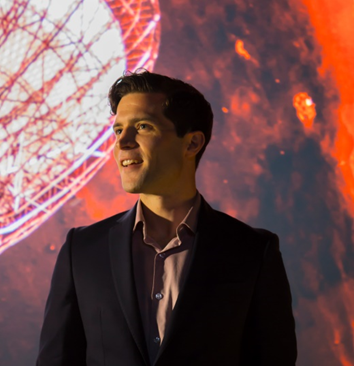 Come along to hear about all the recent scientific events including Gravity Waves, Higgs Boson and creating Universes on Super Computers.
Technical Preview version of 12d Model 12
New versions of
12d Model
and
12 Synergy
will be showcased at the Conference and all attendees on 12d Model Maintenance will be eligible to receive the
Technical Preview version
of
12d Model 12
so that they can try out all the new things they saw at the 12d Conference.
Draft Agenda
The draft Agenda for the Conference is now also available:
http://www.12d.com/downloads/Conference ... _draft.pdf
Conference Preview Video
See what will be happening at the 12d Conference 2016:
https://www.youtube.com/watch?v=LGwGz7q ... e=youtu.be
Conference Registration
The
Registration Form
for the
12d International Conference 2016
is available on
http://www.12d.com/community/2016_conference.php
NOTE
Visa, MasterCard and Amex Credit cards payments are accepted with a 2% surcharge.