Hello again,
Having gotten over my last issue, I have another question.
My dissertation requires that I recreate a road alignment so that I can analyse its geometry (specifically with regards to sight distance and how consistently road signage is used to forewarn a wide variety of potential hazards). For those based in the UK you may know the road; I have chosen the A537, once considered the UKs most dangerous road.
So, I have recreated the alignment by tracing over a topographic map of the area as pictured...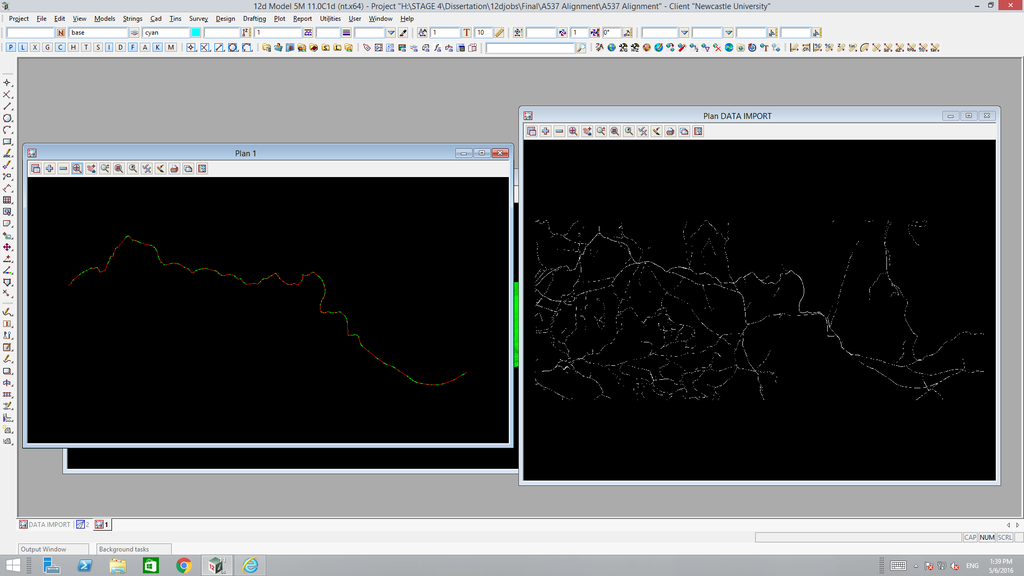 I also have the contour data which I have triangulated, meshed and shaded as pictured...
I need to somehow lie the alignment over the terrain model I have created so that I can make use of the height data and make my alignment a 3D representation as opposed to 2D like it is currently. Is this possible or am I going to have to do some kind of interpolation and add height data to each point manually?
Hopefully this makes sense! Any help much appreciated!
Dean